Georgia Congressman Hank Johnson says that we shouldn't have to ask anyone to raise the debt ceiling, we should just raise it when we need to. I know it sounds stupid, but if you really want stupid then just watch the video below from The Daily Caller. If you can understand what this blithering idiot is saying, you are either a genius or you are just as insane as he is.
Read Daily Caller piece here.
But don't be too surprised by the Congressman's buffoonery, after all, he's the same guy that worried about Guam capsizing if more U.S. Marines were brought onto the island.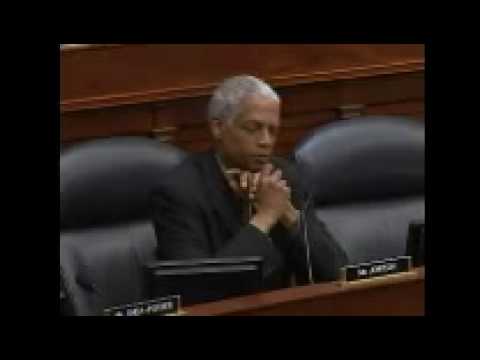 This dumb-ass evidently thinks that Islands just somehow float around atop the water like boats. And what keeps Islands like Guam and Hawaii in one place – large anchors?
Is it really any wonder why our country is so fucked up?